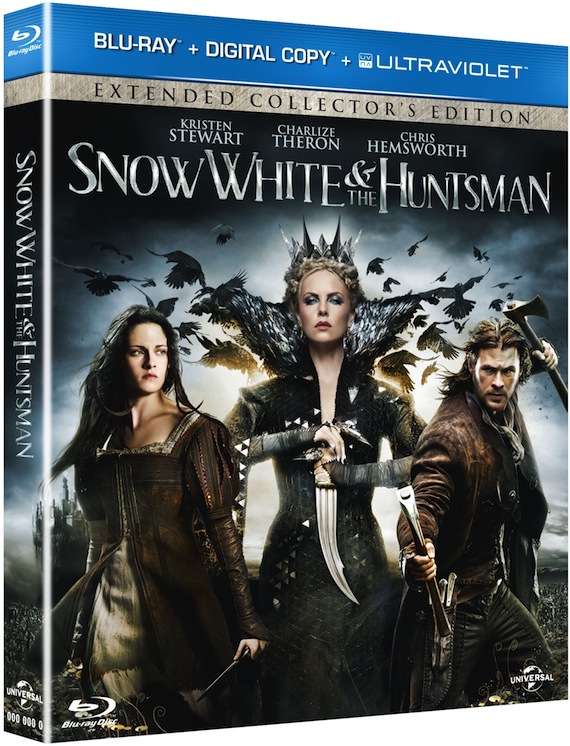 Скриншоты, кадры (Посмотреть)

Оригінальна назва: Snow White and the Huntsman
Рік: 2012
Країна: США
Студія: Roth Films, Universal Pictures
Жанр: драма, бойовик, пригоди, фентезі
Тривалість: 02:07:15
Режисер: Руперт Сандерс
Актори: Крістен Стюарт, Кріс Хемсворт, Шарліз Терон, Сем Клафлін, Сем Спрюлл, Йен МакШейн, Боб Хоскінс, Рей Уїнстон, Hік Фрост, Едді Марсан, Тобі Джонс, Джонні Харріс, Брайан Глісон, Вінсент Ріган, Ноа Хантлі
Рейтинги:
---
Сюжет: Темрява наближається. Вона ховається в лісах, спускається з гір, застеляє небо. Ніхто не сховається від магічного дзеркала Королеви, що живе в неприступному замку, який охороняється незліченою армією. Але над Білосніжкою злі чари не владні. І тоді Королева відправляє Мисливця, щоб він приніс їй серце суперниці. Але зачарований Білосніжкою, він стає на її бік. Гряде велика битва. Лише одна буде правити.
---
Формат: 

Якість: BDRip 720p
Відео: H.264, 1280 x 544, 4 524 кб/с
Аудіо 1: AC3 5.1, 448 кб/с, 48 кГц
Аудіо 2: AC3 5.1, 448 кб/с, 48 кГц
Мова: українська + оригінальна доріжка
Субтитри: англійські
Переклад: професійний дубльований | LeDoyen Studio

x264 Info + Звіт MediaInfo